Multiverse DVD:
From the creators of Astral Traveler comes a new audio and visual feast for the imagination. Most humans think in terms of "uni-verse," or one reality. But what if, as many enlightened beings and physicists theorize, there are infinite realities, some so different they are almost beyond comprehension. These realities are intertwined into the ultimate reality, or Multiverse. The Multiverse DVD plunges you into a voyage to some of these other realities, as visualized by creator Danyel Seagan through his own astral travels. Imagination is the infinite multiverse. Use this DVD for meditation, relaxation, or as an ambient background experience.

Please NOTE: This is not an instructional video. It's a music video for the Heart and Soul.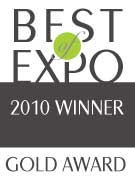 Video/DVD Products
New Living Expo 2010 - San Francisco
Awards:
"Best of Expo - Gold Award (Video/DVD Products)" at New Living Expo (NLE) 2010 (San Francisco, California, USA).
2009 Endorsement:
"Sit back and relax as you embark on a cosmic journey into the Multiverse, a visionary odyssey through the universe and beyond. From graceful ocean waves you are transported into a deep space of dancing tendrils of light, pastel waves, undulating rays, spiraling orbs and galaxies of every color and form. As the images and inspiring soundtrack deepen the feeling of expansiveness and weightlessness, you float through heavenly bodies and then speed through wormholes of light to enter ultimately into the womb of creation, a kaleidoscope of light, color and energy. Inspired by Danyel Seagan's meditations and interdimensional travels, Multiverse is a mind-altering experience, opening a portal through your own mind to higher consciousness."
- Light of Consciousness magazine, Winter 2009 (www.light-of-consciousness.org).
YouTube demo:
For demo purposes, the movie clip you are about to see is 3:19 minutes and special effects were excluded for minimum file size.
Reviews:
"Multiverse is a magical blend of imagery and complementary sounds. The cosmic beauty in "Multiverse" seemed to vibrate into my frontal brain and the visual delights, a gentle communication to the body's cells. I would even go as far to say, "Our human DNA reads cosmic intelligence through images and symbols." Danyel, you have created a wonderful gift to the intelligence that sleeps within every human form. My senses were called to a stage of alertness and a powerful message came for me to pay close attention."
- Badeish Lange (Medical intuitive and life coach, Portland, Oregon, USA, www.badeish.com).
"Multiverse is so relaxing to the mind... it wipes out all the negativity you have. It's just beautiful!"
- Andres Egger (Portland, Oregon, USA).
"A total spinout!"
- Manuel Vilar (Melbourne, Australia).
"Multiverse is an experience of colorful sceneries during a trip through the universe with amazing effects which keeps you interested to the last bit."
- dj Za Ven (Heiloo, Netherlands, www.dj-zaven.com).
"Thank you so much for your Mutiverse DVD. It's deeply healing, as was your act of generosity. In my own small way, the enclosed image is offered back, along with the meditation that was given to me this past Equinox.
In it, each of my chakras spiraled out to the cosmos and then spiraled into my central channel along my spine. This dissolved my fears and doubts both into the center and out into space, and left me feeeling quite... yummy :)"
- Ro'i Rose (LMT, San Francisco, California, USA).
Specifications:
45 minutes, NTSC all regions, 16x9 widescreen anamorphic, Dolby Digital 5.1 sound.
Release:
1st October 2009.
Credits:
Visuals: Danyel Seagan.
Sound: Karen Carter-Seagan and Danyel Seagan.
Recomended retail:
USD: 19.99.
CAD: 21.95.
Barcode (UPC):
0-94922-30222-9